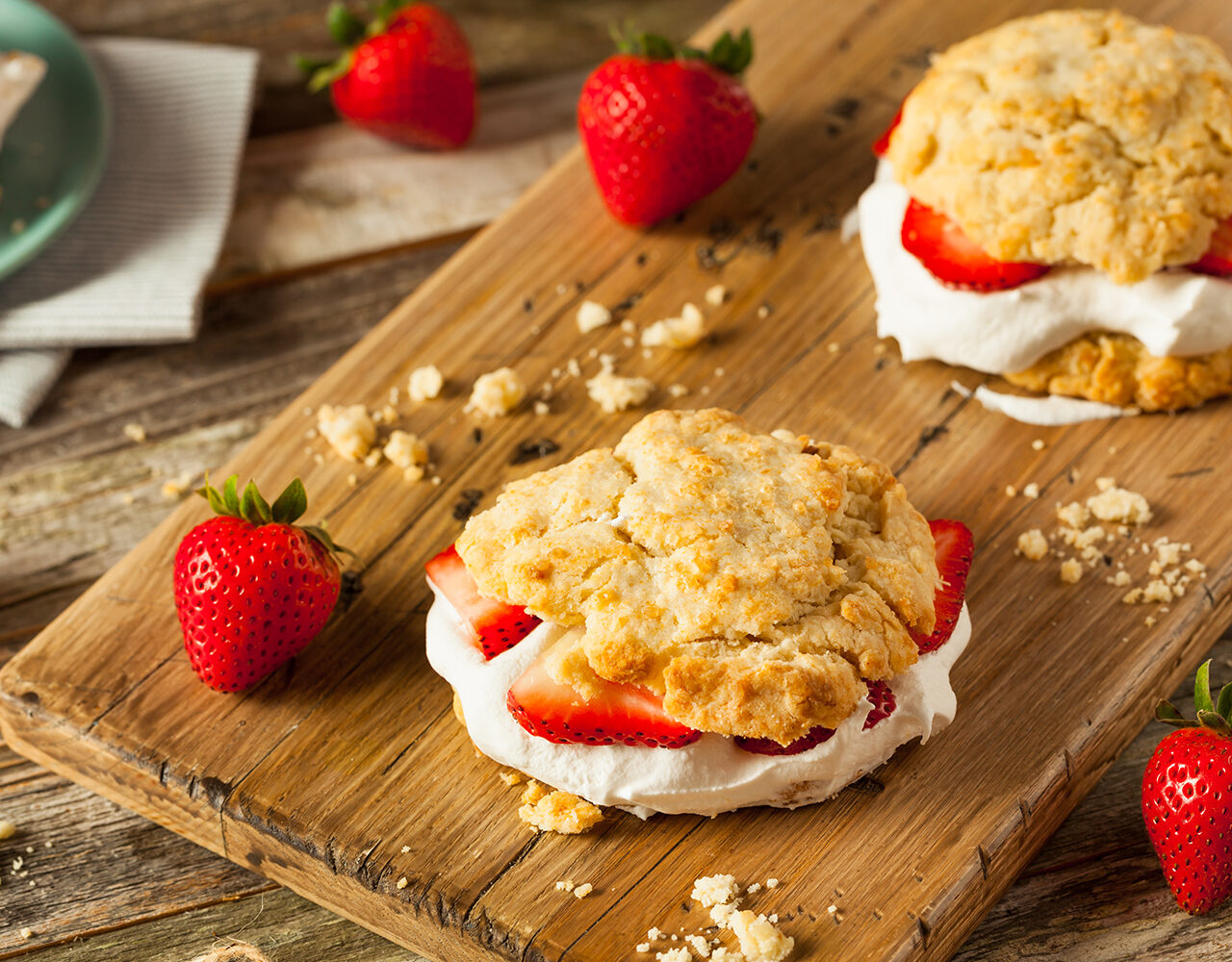 Ingredients:
3 cups sliced strawberries
3 cups all-purpose flour
½ cup granulated sugar
½ cup light brown sugar
½ cup powdered sugar
2 tsp baking powder
1 tsp baking soda
Dash of salt
2 large eggs
2 cups heavy cream
½ cup buttermilk
4tbs vegetable shortening
4 tbs butter (room temperature)
3 tbs milk
2 tbs vanilla extract
Instructions:
Preheat oven to 350°F. Insert parchment paper onto two baking sheets
In a bowl, mix flour, baking powder and salt
Slowly add eggs, buttermilk, and half of the vanilla until evenly blended.
In a small bowl, stir the milk and baking soda and later add flour until well combined
Make balls of dough and place on cookie sheet. Bake for 7-9 minutes until edges are golden. Set the cookies to rest for 10 minutes on top of wire rack
In a separate bowl, use an electric mixer for 2-3 minutes to beat the butter, vegetable shortening, granulated sugar and brown sugar until fluffy
Add heavy cream in the bowl with electric mixer on high and add powered sugar and vanilla. Place the cream filling mix into a pipping bag
Pair cookies together and pipe cream filling on flat side of cookie. Layer sliced strawberries in between cookie sandwiches. Enjoy!