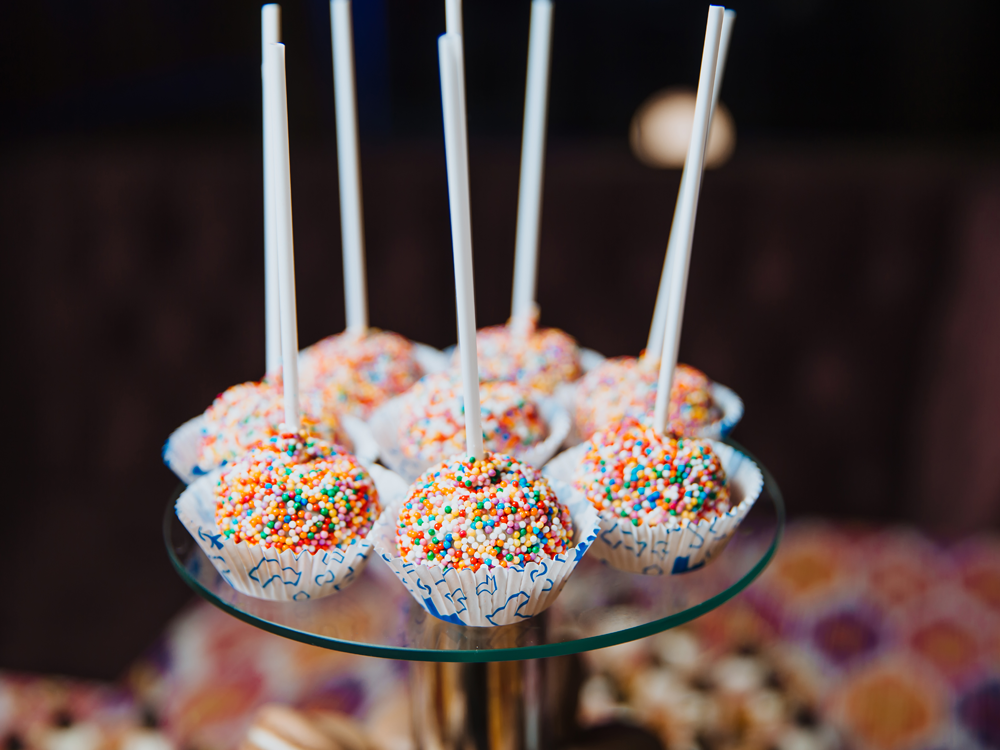 Ingredients and Supplies
1 box vanilla cake mix
1/2 container classic white frosting
2 bags white chocolate candy melting wafers
1 handful nonpareils rainbow sprinkles
1 bag 6 in lollipop paper sticks
Parchment paper
Mixing bowls
Instructions 
Preheat oven to 350◦ and line a baking sheet with parchment paper
Bake vanilla cake mix demonstrated on back of box. Place on rack to cool.
Start to crumbled cake with hands over bowl. Combine with frosting and continue to mix with hands until evenly blended
Take a teaspoon from mix to form a ball with hands. Align balls on parchment paper over baking sheet
Place baking sheet in refrigerator for 2 hours (or freeze for 1 hour)
Microwave a small bowl of white chocolate melts, stir until liquid. Dip ends pf lollipop paper sticks into bowl
Insert end of the lollipop sticks into middle of cake pops
Prepare bowl of melted white chocolate melts. Pour rainbow sprinkles into separate bowl
Entirely dip cake pops into melted bowl of white chocolate. Quickly pour rainbow sprinkles over to coat cake pop
Place cake pops back on sheet and into refrigerator until ready to serve. Enjoy!