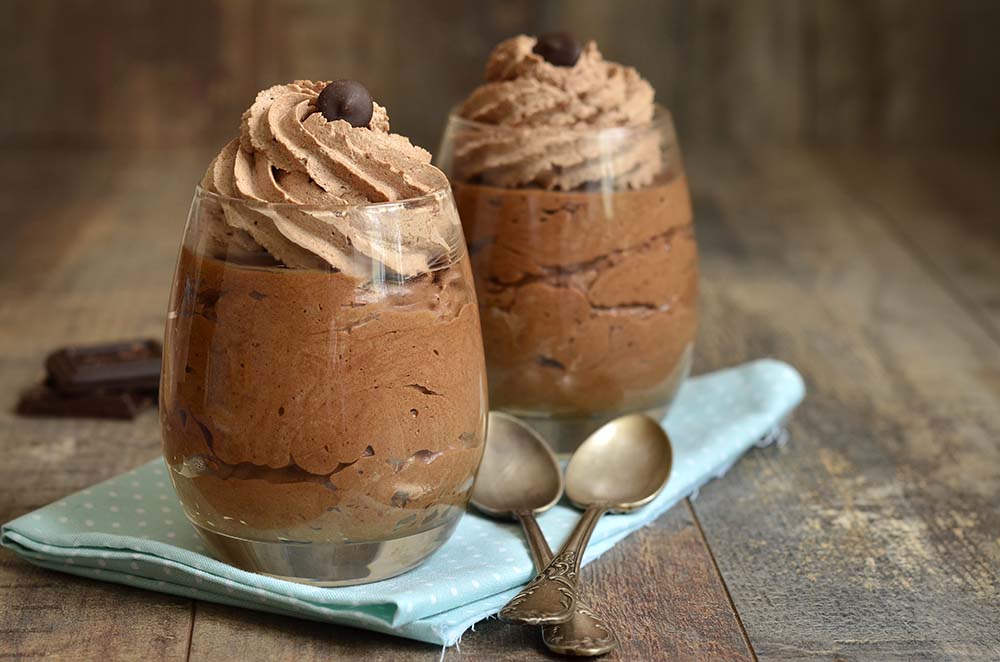 Ingredients and Supplies
1 ½ cups whipping cream
¼ or 1/3 cocoa powder (sifted, use 1/3 for a darker chocolate flavor)
¼ or ½ cup powdered sugar (use ¼ cup for darker chocolate flavor)
¼ tsp almond extract (optional)
Chilled mixing bowl
Plastic bag or piping bag
Instructions
1. In a chilled bowl, begin whipping the cream. Whip until its frothy and slightly thick.
2. Add the powdered sugar and cocoa powder. Carefully mix in until soft peaks form.
3. Add the almond extract if desired. Whip until soft peaks form.
4. Spoon the mousse into a plastic bag or piping bag with a piping tip. Pip into bowls or glasses of your choice.
5. Enjoy immediately or chill until ready to eat!
Tips
• A chilled mixing bowl allows the cream to whip easier.
• Sifting the cocoa powder before adding into the mixture makes sure that there aren't any dark flecks in the mousse.